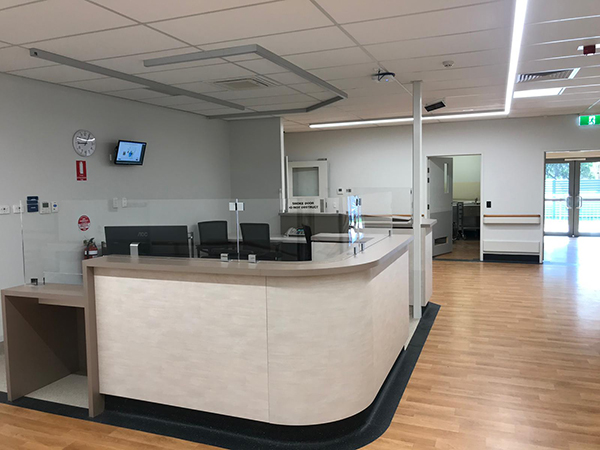 Melbourne, a city known for its diverse culture and creativity, is home to countless homes and businesses, each with its unique charm. Whether you're a homeowner or a business owner, you understand the importance of creating a space that reflects your personality or brand. At Jass Painting Services, we are your trusted partner for interior painting services in Melbourne, dedicated to transforming your spaces into beautiful, inviting, and functional environments.
Why Choose Jass Painting Services for Interior Painting in Melbourne?
When it comes to interior painting, you need a service that combines expertise, craftsmanship, and attention to detail. Jass Painting Services sets itself apart as the preferred choice for interior painting projects in Melbourne, and here's why:
Skilled Professionals: Our team of experienced and skilled painters is well-versed in the nuances of interior painting. We bring a wealth of expertise to each project, ensuring exceptional results.
Quality Assurance: At Jass Painting Services, we are committed to delivering the highest quality finish. We take pride in our meticulous surface preparation, the use of premium paints and materials, and an unwavering dedication to detail.
Personalized Solutions: We understand that each space is unique, and your preferences matter. Our experts collaborate closely with you to understand your vision and deliver tailored painting solutions that reflect your style and personality.
Efficiency and Minimal Disruption: We value your time and convenience. Our team works efficiently to complete your project with minimal disruption to your daily routine, allowing you to enjoy your newly painted space promptly.
Competitive Pricing: We offer competitive pricing without compromising on quality. Our transparent pricing structure ensures that you get the best value for your investment.
Our Interior Painting Services in Melbourne
Jass Painting Services offers a wide range of interior painting services, including:
Residential Interior Painting: Elevate the aesthetics and comfort of your home with our residential interior painting services. From single rooms to entire homes, we have the expertise to bring your vision to life.
Commercial Interior Painting: Create a vibrant and inviting atmosphere for your business with our commercial interior painting services. We understand the importance of branding and can help you choose colors that align with your business identity.
Strata and Multi-Unit Painting: We specialize in painting strata complexes and multi-unit properties, ensuring a cohesive and attractive appearance for the entire property.
Feature Wall Painting: Add a touch of personality to your space with feature wall painting. We can help you select accent colors that become the focal point of any room.
Repairs and Restorations: If your interior requires surface repairs or restorations before painting, we have the skills and resources to address these issues, ensuring a smooth and even finish.
Why Interior Painting Matters in Melbourne
The interior of your home or business is more than just walls and ceilings; it's a reflection of your personality or brand. A fresh coat of paint can completely transform the ambiance of a space, making it more comfortable, attractive, and functional.
Moreover, Melbourne's climate can be harsh on interior surfaces, with temperature fluctuations and humidity levels impacting the longevity of your paint. Professional interior painting not only enhances aesthetics but also protects surfaces from wear and tear, ensuring your investment stands the test of time.
In conclusion, Jass Painting Services is your partner of choice for interior painting in Melbourne. Contact us today for a consultation and experience the transformation of your spaces into inviting, beautiful environments. With our expertise, commitment to excellence, and competitive pricing, we ensure that your home or business stands out in Melbourne's vibrant landscape.