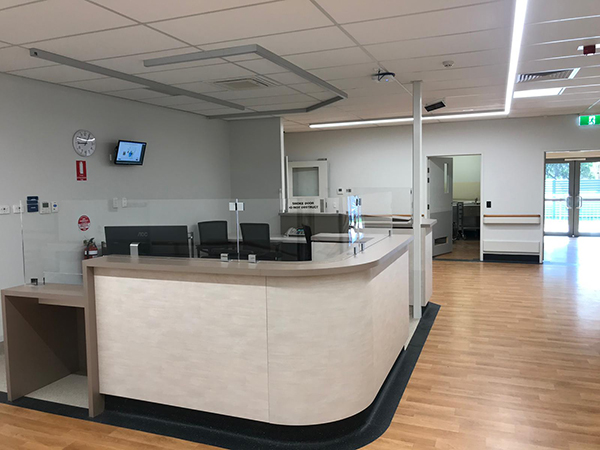 Melbourne, a city renowned for its eclectic blend of modernity and history, boasts an array of stunning residential and commercial properties. One common thread among these diverse spaces is the desire for beautiful and well-maintained floors. At Jass Painting Services, we offer top-tier floor polishing services in Melbourne, helping property owners transform their floors into shining, durable, and visually captivating surfaces.
Why Choose Jass Painting Services for Floor Polishing in Melbourne?
Selecting a floor polishing service is a significant decision, and Jass Painting Services stands out as the preferred choice for floor polishing projects in Melbourne. Here's why property owners trust us:
Specialized Expertise: Our team of skilled professionals specializes in floor polishing and refinishing. With years of experience, we possess a deep understanding of Melbourne's diverse flooring types and the specific requirements of each.
Quality Assured: At Jass Painting Services, we are committed to delivering exceptional results. We employ meticulous surface preparation techniques, use premium-quality materials, and pay attention to every detail to ensure a flawless, long-lasting finish.
Customized Solutions: We recognize that each property is unique, and your flooring preferences matter. Our experts collaborate closely with you to understand your vision and provide tailored floor polishing solutions that align with your style and needs.
Efficiency and Minimal Disruption: We value your time and convenience. Our team works efficiently to complete your floor polishing project with minimal disruption to your daily routine, ensuring a seamless process from start to finish.
Competitive Pricing: We offer competitive pricing without compromising on quality. Our transparent pricing structure ensures that you receive excellent value for your investment.
Our Floor Polishing Services in Melbourne
Jass Painting Services offers a comprehensive range of floor polishing services for both residential and commercial properties, including:
Timber Floor Polishing: Timber floors are a hallmark of many Melbourne homes. Our experts can restore the natural beauty of your timber floors or transform them with a new finish, showcasing their unique grain and character.
Concrete Floor Polishing: Modern and industrial spaces often feature concrete floors. Our concrete floor polishing services can transform plain concrete surfaces into glossy, easy-to-maintain floors that exude a sleek and contemporary look.
Terrazzo Floor Polishing: Terrazzo floors are a blend of tradition and artistry. Our terrazzo floor polishing services can bring out the vibrant colors and intricate patterns of your terrazzo floors.
Marble and Stone Floor Polishing: Marble and stone floors are known for their elegance. We offer specialized marble and stone floor polishing services to restore the luster and beauty of these surfaces.
Commercial Floor Polishing: Our commercial floor polishing services are designed to meet the unique needs of businesses, creating durable and attractive surfaces that can withstand high foot traffic.
Why Floor Polishing Matters in Melbourne
Melbourne's diverse climate, with its temperature fluctuations and occasional moisture, can take a toll on flooring surfaces. Regular floor polishing not only enhances the aesthetics of your property but also provides essential protection against wear and tear, ensuring the longevity of your floors.
Furthermore, well-maintained floors contribute significantly to the overall ambiance and value of your property. Whether you own a residential space seeking to refresh your timber floors or a commercial property aiming to make a striking first impression, Jass Painting Services is your trusted partner for floor polishing in Melbourne.
In conclusion, Jass Painting Services is dedicated to helping you transform your floors in Melbourne. Contact us today for a consultation, and let us bring your vision to life with our floor polishing services. With our expertise, commitment to excellence, and competitive pricing, we ensure that your floors shine with brilliance and durability, adding value to your property in Melbourne's vibrant landscape.