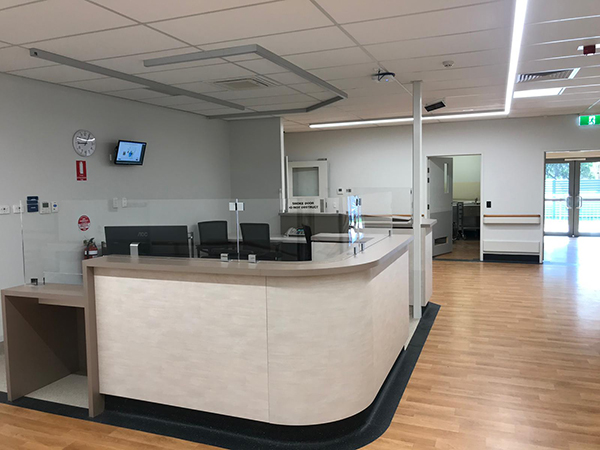 Melbourne, a bustling hub of commerce and culture, is home to a thriving business community. In this dynamic environment, first impressions matter, and your commercial property plays a significant role in shaping those impressions. At Jass Painting Services, we understand the importance of a well-maintained and aesthetically pleasing workspace. That's why we offer top-notch commercial painting services in Melbourne to help your business shine.
Why Choose Jass Painting Services for Commercial Painting in Melbourne?
When it comes to commercial painting, experience, professionalism, and attention to detail are paramount. Jass Painting Services brings all these qualities to the table, making us the preferred choice for commercial property owners in Melbourne:
Expertise: With years of experience in the industry, our skilled painters have a deep understanding of the unique requirements of commercial painting. We have successfully transformed a wide range of commercial spaces, from offices and retail stores to warehouses and industrial facilities.
Quality Assurance: We are committed to delivering impeccable results. Our team meticulously prepares surfaces, uses high-quality paints and materials, and follows industry best practices to ensure a flawless finish that lasts.
Customized Solutions: We recognize that every commercial space is unique. Our experts work closely with you to understand your specific needs and preferences, providing tailored painting solutions that align with your brand and style.
Minimal Disruption: We understand that your business needs to run smoothly during the painting process. Our team is trained to work efficiently and minimize disruption to your operations, ensuring a hassle-free experience.
Competitive Pricing: We offer competitive pricing without compromising on quality. Our transparent pricing structure ensures you get the best value for your investment.
Our Commercial Painting Services in Melbourne
Jass Painting Services offers a comprehensive range of commercial painting services, including:
Office Painting: Create a productive and inviting workspace with our office painting services. We can help you choose colors that promote a positive atmosphere and reflect your company's identity.
Retail Store Painting: Make your retail space stand out with vibrant and appealing colors. Our painters understand the nuances of retail design and can enhance the shopping experience for your customers.
Warehouse and Industrial Painting: Protect your industrial facilities from corrosion and wear with our industrial painting expertise. We are equipped to handle large-scale projects, ensuring the longevity of your assets.
Exterior Commercial Painting: Boost curb appeal and create a lasting impression with our exterior painting services. We specialize in painting facades, entrances, and other exterior surfaces to enhance your property's appearance.
Custom Painting Solutions: Have a unique project in mind? Whether it's a mural, signage, or a specialized paint application, we have the skills and creativity to bring your vision to life.
Why Commercial Painting Matters in Melbourne
In Melbourne's competitive business landscape, the appearance of your commercial property can set you apart from the competition. A well-maintained and aesthetically pleasing workspace not only attracts customers but also boosts employee morale and productivity.
Additionally, Melbourne's weather can be harsh on exterior surfaces. Professional commercial painting not only enhances the look of your property but also provides essential protection against the elements, preventing costly structural damage.
Investing in commercial painting is a smart business move, and Jass Painting Services is your trusted partner for the job. Contact us today for a consultation, and let us help you elevate your business with our commercial painting services in Melbourne. With our expertise and commitment to excellence, we can transform your commercial property into a welcoming and impressive space that leaves a lasting impact on clients, customers, and employees alike.